Populäre Songs des Jahres 1972, die auch 50 Jahre später noch von Belang sind
Eine popgeschichtliche Radiosendung über wegweisende Songs Anno 1972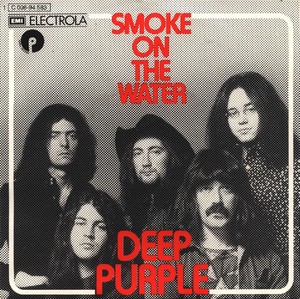 1972 war ein kreatives Jahr für die Popmusik. Neben richtungsweisenden Alben erschienen auch etliche wichtige und populäre Singles. Einige der berühmten Songs, die vor 50 Jahren veröffentlicht wurden und bis heute von Bedeutung sind, sollen in dieser Stunde zu hören, z.B. von den Rolling Stones, den Doobie Brothers, Eagles, Steely Dan, Deep Purple, Neil Young, Stevie Wonder, etc.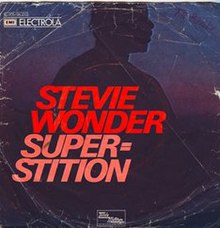 1972 war auch das Jahr, in dem einige noch unbekannte Popkünstler, die später zu Stars aufstiegen, ihre Plattenkarriere begannen und ihre Debüt-Singles veröffentlichten: Roxy Music, America, Jackson Browne, Steely Dan, Eagles etc..
Michael Jackson veröffentlichte 1972 seine ersten beiden Solo-Alben. Pink Floyd spielten im Januar zum ersten Mal live die Songs ihres legendären Albums "Dark Side Of The Moon", das erst ein Jahr später veröffentlicht werden sollte. Paul McCartneys neue Band Wings bestritt im Februar ihr Live-Debüt. usw.
Thema der Sendung über wichtige Songs des Jahres 1972 sind die nachstehend in der Playlist aufgeführten Songs.
Die Sendung wird am 20.10.2022 von Antenne Mainz über DAB+ und UKW um 23 Uhr ausgestrahlt und läuft in Radio-Rebell am Sa 22. und So 21.10.2022 jeweils um 22 Uhr .
Die Playlist der Sendung
Artist / Track / Album / Label / Zeitplan
0. Hot Butter / Popcorn (Akzent) / Popcorn / Musico / 00:00
1. L. Shankar / Darlene (Kramladen-Themamusik) / Touch Me There / Zappa Records / 00:22
2. The Doobie Brothers / Listen To The Music / Toulouse Street / Warner Bros / 02:15
3. The Rolling Stones / Tumbling Dice / Exile On Main St. / 08:10
4. Carly Simon / You're So Vain / You're So Vain / Elektra / 13:23
5. Steely Dan / Do It Again / Can't Buy A Thrill / ABC Records / 18:38
6. America / A Horse With No Name / America / Warner / 25:43
7. Neil Young / Old Man / Harvest / Reprise Records / 31:16
8. Eagles / Take It Easy / Eagles / Asylum / 35:54
9. Jackson Browne / Doctor My Eyes / Jackson Browne / Asylum / 41:04
10. Deep Purple / Smoke On The Water / Machine Head / EMI, Purple Records / 45:38
11. Stevie Wonder / Superstition / Talking Book / Tamla Motown / 52:45
12. Montage (Ausschnitte): Lou Reed "Walk On The Wild Side" | The Temptations "Papa Was A Rolling Stone" | David Bowie "Ziggy Stardust" | Chicago "Saturday In The Park"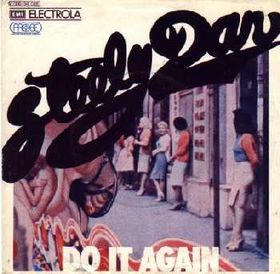 Eine Kurzfassung der Sendung mit kompletter Moderation, aber nur kurz angespielten Musiktiteln (nur zur Dokumentation und in geringer Bitrate 112 kBit/sec.) ist hier zu hören:
Weitere Songs, die 1972 wichtig waren:
Don McLean "American Pie" – Single Januar 1972 (Album Okt. 1971)
Paul Simon "Mother and Child Reunion" – 17.01.1972
Don McLean "Vincent (Starry Starry Night)" – Single Februar 1972 (Album Okt. 1971)
Argent "Hold Your Head Up" – Februar 1972
Harry Nilsson "Without You" – Feb. 1972
Gilbert O'Sullivan "Alone Again (Naturally) – 18.02.1972
Todd Rundgren "I Saw The Light – März 1972
Dr. Hook & The Medicine Show "Sylvia's Mother" – US: 01.04.1972
Elton John "Rocket Man" – 17.04.1972
Bill Withers "Lean On Me" – 21.04.1972
T. Rex "Metal Guru" – 05.05.1972
Alice Cooper "School's Out" – 20.05.1972
Randy Newman "Sail Away" – 23.05.1972
Johnny Nash "I Can See Clearly Now" – 23.06.1972
Chuck Berry "My Ding-a-Ling" – Juli 1972
Uriah Heep "Easy Livin'" – Juli 1972
Curtis Mayfield "Superfly" – 11.07.1972
Chicago "Saturday In The Park" – 13.07.1972
Van Morrison " Jackie Wilson Said (I'm In Heaven When You Smile)" 14.07.1972
T. Rex "Children Of The Revolution" – 08.09.1972
Mott the Hoople "All the Young Dudes" – 08.09.1972
Harold Melvin and The Bluenotes "If You Don't Know Me By Now" – 11.09.1972
Albert Hammond "It Never Rains In Southern California" – US: 21.10.1972
Elton John "Crocodile Rock" – UK: 27.10.1972, US: 20.11.1972
The Moody Blues "Nights In White Satin" – US: Nov. 1972, UK: Jan. 1968